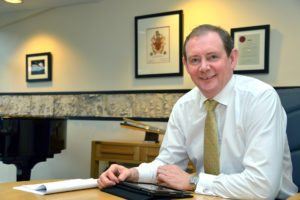 The University of Bolton has announced that it will be paying the new higher voluntary Living Wage with immediate effect.
The Living Wage, which is not compulsory for businesses to pay, is designed to give workers and their families enough money to live on, which will result in everyone employed by the university earning a minimum of £9 per hour.
On 5 November, this was increased from £8.75 to £9.00 for workers outside of London, as an accredited Living Wage employer we are one of over 4,700 employers who are proud to pay a real living wage to their staff.
The new rate has been calculated by the Living Wage Foundation to offset the rising cost of everything from public transport to monthly rent. The new figure for the voluntary rate is higher than the statutory national Living Wage, which is due to rise to £8.21 in April for workers aged 25 and over.
Professor George Holmes, President and Vice Chancellor of the university, said: "Although accredited employers have until May next year to actually implement this rise it was extremely important for us to step up straight away to adopt the increase to the voluntary Living Wage for our employees from 5 November. As one of the first universities in the North West to originally adopt the voluntary Living Wage it is a significant move. Over the course of a year this new increase will make a positive difference to all our hard-working staff."